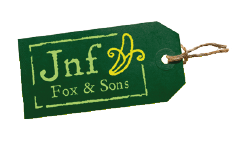 Project
24 Pallet High Cube Unit
Advanced Ripening has been working with J N Fox & Sons Limited based in Slough, near London since 2010 and has help them to continually expand their ripening capacity with the latest project to install a new 24 pallet high cube ripening room in a new unit in 2014.
Advanced Ripening has also installed a 36 pallet three tier room in the existing facility and connected to remote chiller with capability for future expansion.
All projects have been completed and coordinated with the client to prevent any disruption to their ongoing business and within the agreed program of works.
Discuss the project you've got in mind
We are specialists in the design and build of pressurised tropical fruit ripening systems. If you need a bespoke tropical fruit ripening solution, we'd love to hear from you.