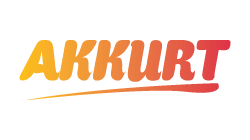 Project
6 number 48 pallet two tier ripening rooms connected to a secondary Glycol circuit
Akkurt Gida supplies Banana, Kiwi and Pineapple to the North of Turkey and Georgia and constructed a brand new state of the art facility in Samsun on the coast of the Black Sea completed at the beginning of 2014.
Advanced Ripening where asked to provide installation assistance and technical support for the 6 number 48 pallet two tier ripening rooms connected to a secondary Glycol circuit.
Room cooling equipment and air closure system was supplied by Interko BV from the Netherlands with suspended style racking system to provide complete free floor space.
We revisited the site to commission the PROBA4 control system supplied by VDH Products BV and thereafter gave training to the local refrigeration company and ripening staff on the technical aspects and programming capabilities of the system.
Advanced Ripening continue to provide remote technical and software support via our online link.
Discuss the project you've got in mind
We are specialists in the design and build of pressurised tropical fruit ripening systems. If you need a bespoke tropical fruit ripening solution, we'd love to hear from you.