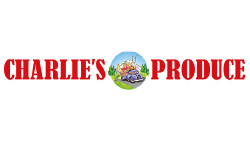 Location
Seattle, Portland, Anchorage, Los Angeles, Spokane & Boise
Project
Three & Two tier ripening rooms
Advanced Ripening Technologies Ltd (ART) has worked with Charlies Produce since 2005. In 2007 we completed the first three tier rooms and from then has continued to provide tailor made solutions in their other existing and new facilities throughout the West coast of the USA.
Most recent project was 10 x three tier dual purpose single and double wide (42 & 21 pallet) Banana & Avocado ripening rooms in Portland, OR to increase on the previous 15 x two rooms built when the facility opened in Summer 2014.
Due to the new energy saving features of our Smart Control system and help of a grant from the Portland Energy Trust we also did a control system retrofit to the existing 15 rooms and thereafter achieving 50% savings on electrical energy consumption for these rooms.
Discuss the project you've got in mind
We are specialists in the design and build of pressurised tropical fruit ripening systems. If you need a bespoke tropical fruit ripening solution, we'd love to hear from you.