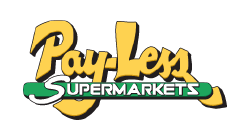 Project
3 Pressurised Ripening Rooms 650ft² Holding Room
Advanced Ripening Technologies was contracted by Payless Supermarket in Guam in late 2015 to provide a Turnkey solution for 3 pressurised ripening rooms and 650ft² holding room. Each ripening room has a maximum capacity of 10 pallets (480 boxes) but rooms are equipped with vertical buffers and air closure system to allow partial loading.
Advanced Ripening delivered all materials including –
Kingspan insulated panelling c/w all trims and fixings
Refrigeration equipment, pipework & fittings
Interko evaporators and air closure system
Gas tight sectional doors
Ventilation system
UL control panel
Touch screen control system c/w air, product, C2H4, C02 & RH sensors
Floor kerbs, cooler support and all necessary fixings
Advanced Ripening visited the site to install the specialised coolers, air closure system, gas tight doors & commission the whole system. The project was completed on schedule in March 2016.
Discuss the project you've got in mind
We are specialists in the design and build of pressurised tropical fruit ripening systems. If you need a bespoke tropical fruit ripening solution, we'd love to hear from you.