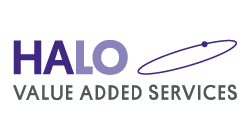 Project
New distribution & ripening centre
Product
Citrus, Berries, Grape, Stone & Soft Fruits
Advanced Ripening Technologies Ltd (ART) was approached by the SH Pratt Group to manage, install and commission a new state of the art cold storage and ripening facility at the UK's fastest growing London Gateway port called Halo.
The facility boast 112'000 ft² temperature controlled stores capable of storing up to 8'000 pallets of produce including intake, despatch, production area's and 3 large freezer rooms capable of storing 3'000 pallets at -24°C.
We have built 3No, 24 pallet two tier random access ripening rooms connected to the main glycol system and are equipped with the following feature for ripening exotic fruit.
Stainless Steel evaporator coils
EPIV Glycol cooling valves
EC reversible fans
Carel humidification system c/w stainless steel
steam lance for even distribution
Anti-Bacterial pallet seals with random access capability
The mechanical cooling is provided by 2No. Azane air cooled low charge ammonia chillers, manufactured by Star Refrigeration of Glasgow. The Azane chillers have been re-engineered to help reduce energy costs, avoid the uncertainty of synthetic F-Gas refrigerants, and invest in a future proof solution that will deliver reliable cooling for 20 years.
The installation was completed in November 2018 on time and on budget, ART continues to provide mechanical, electrical & remote support via our smart control system.
Discuss the project you've got in mind
We are specialists in the design and build of pressurised tropical fruit ripening systems. If you need a bespoke tropical fruit ripening solution, we'd love to hear from you.