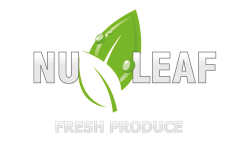 Location
Cape Town, South Africa
Project
Four 20 Pallet Single Tier Banana Ripening Rooms
Advanced Ripening were contracted by Nu Leaf Brands in late 2014 to construct four 20 pallet single tier banana ripening rooms in their Somerset West facility just outside Cape Town in South Africa.
Advanced Ripening visited the client and worked with them to provide a turnkey solution. The client provided a local refrigeration company who we teamed up with to install the mechanical and electrical services and continue to provide the client with service and maintenance backup with our technical support. The rooms are connected to a single PLC with the main circuit board mounted within the air cooler so that the fans, heaters, sensors and lights are all be pre-wired in the factory. This allowed Advanced Ripening to visit site and completely install 4 rooms in 10 days, the PLC is connected to the 4 rooms via an Ethernet cable and connected to the clients office via a wireless router for remote monitoring, control adjustments and alarms.
Discuss the project you've got in mind
We are specialists in the design and build of pressurised tropical fruit ripening systems. If you need a bespoke tropical fruit ripening solution, we'd love to hear from you.