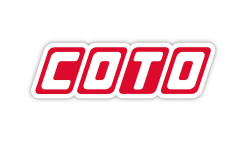 Location
Buenos Aires, Argentina
Project
5 x 42 pallet three tier ripening rooms
Advanced Ripening Technologies Ltd teamed with Interko BV of the Netherlands after an approach by COTO Supermarkets to provide a turnkey solution to build 5 x 42 pallet three tier banana ripening rooms in their distribution centre near Buenos Aires.
In addition to the ripening rooms ART was responsible for the design, installation and commissioning of chilled water pipework, ammonia/glycol heat exchanger and pumping station connected to the existing ammonia centralised cooling system.
The valve stations. pump station and pipe sections were all pre-fabricated before being shipped to Argentina to dramatically reduce the onsite installation time. The project was commissioned in August 2017.
Discuss the project you've got in mind
We are specialists in the design and build of pressurised tropical fruit ripening systems. If you need a bespoke tropical fruit ripening solution, we'd love to hear from you.